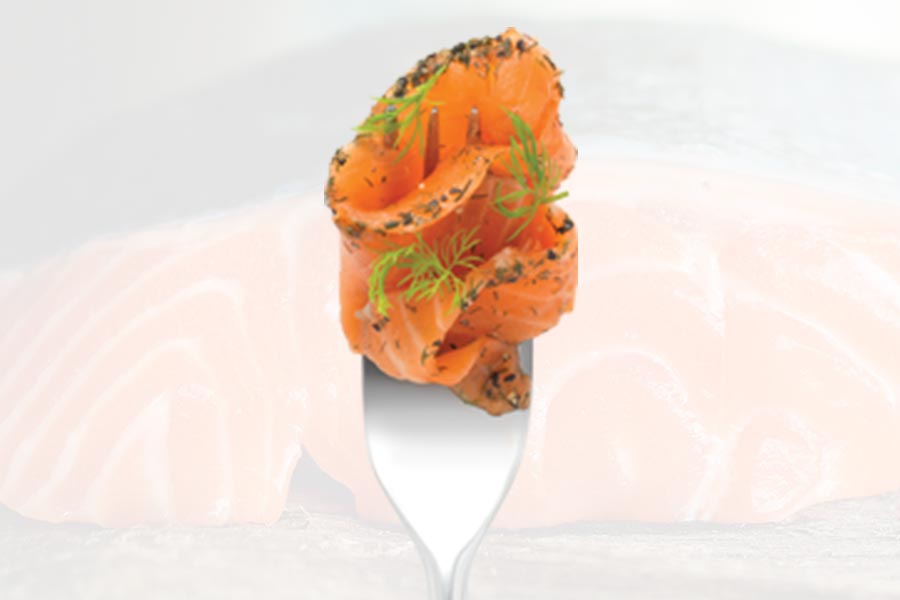 What do salmon and honey have in common? Well, they may be a perfect blend for each other…
Salmons never tasted so good before until now. King salmons from New Zealand, rich in omega-3 fatty acids and smoked with Manuka honey for a uniquely bold, complex, woody flavor.
New Zealand food brand Regal has introduced manuka smoked salmon. The company that markets Regal's smoked salmon is New Zealand King Salmon Company Ltd. According to the company, New Zealand's Marlborough Sounds is a source of great king salmon that is "known for its incredible flavour, colour, texture and healthy omega-3 fatty acids", thanks to the crystal-clear high-quality waters.
The New Zealand King Salmon species of salmon has a rich, full flavor and a deep red/orange flesh color.

But what makes the manuka honey special for smoking salmon is that the honey itself has a bold taste character. Manuka honey exudes a complex woody and uniquely strong, slightly bitter taste. This makes manuka perfect for smoking salmon.
Regal Manuka Smoked Salmon comes sliced and vacuum-packed, ready to eat. It is very convenient. But if you like to try smoking salmon with manuka on your own, there are many recipes and videos online to help you get started. Overall, the Regal Salmon tastes great, and is quick, versatile and easy to prepare, be it with sandwich or with salad.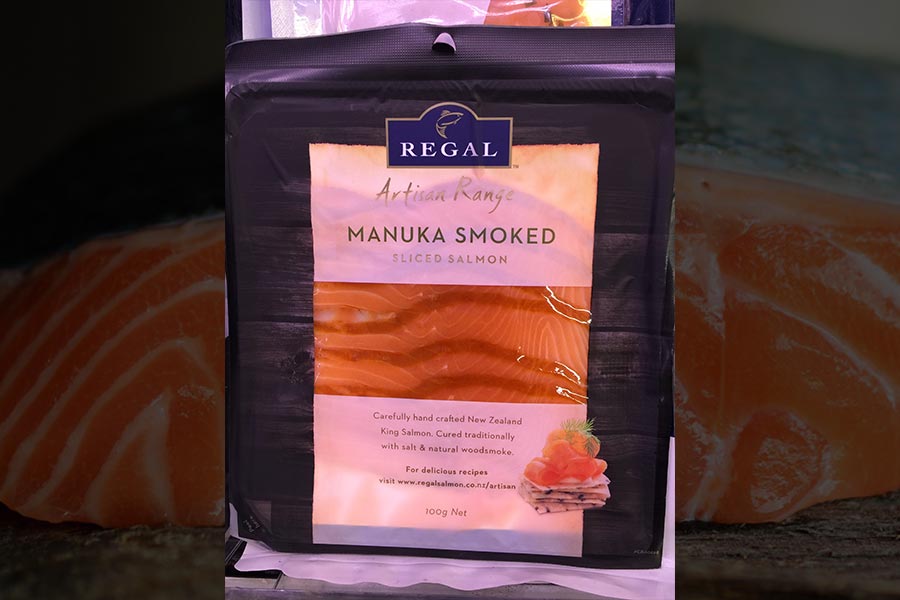 There are many reasons why some of us would like to smoke our own salmon. Perhaps you like certain spices and herbs over the salmon, or make it more peppery, and perhaps sweeter with more honey added to the fish, etc.
Savour the wonderful manuka smoked salmon!
Latest update, 20 November 2019:
Regal's new packaging for its Manuka Smoked Salmon looks refreshing (below). The packaging you see in the photo above is what we have in the local grocery. Perhaps it will take some time for the new packaging to arrive.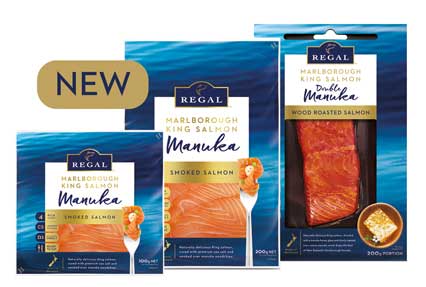 We're listening.
Have something to say about this article? Leave us a reply below.