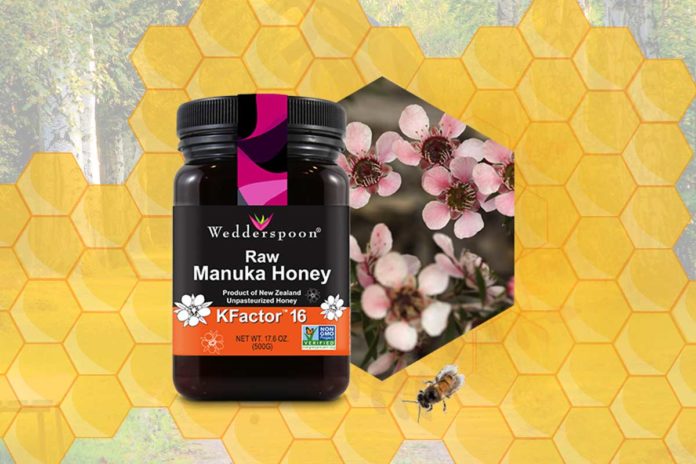 At ManukaSecrets.com, we source for quality manuka honey products and bring them to you for your pick. Here are the genuine reviews from buyers who have bought, tried and tasted the Wedderspoon Raw Premium Manuka. Check out this page for promotions on Wedderspoon products.
Reviews : Wedderspoon Raw Premium Manuka
I've bought my 3rd batch of this product and I'm not disappointed! It's great. I use this specifically on my face as a acne treatment mask. I started in March 2018 – till now (January 2019) and my acne and acne scars have decreased tremendously. So thankful and pleased with this honey – also tastes great. (Priya)
I was skeptical but since purchasing this it's been a long time since we have had to go to the doc. We have used it to treat colds, ear infections and sinus infections. A tablespoon everyday for three days in a row and whatever it is, is gone. (Kristen Pacitto)
Great product to help with stomach pain. One tablespoon per day helped heal a nasty stomach erosion! (Les Wayne)
This helps with my IBS (Irritable Bowel Syndrome). I also love the chewiness of the honey. (MikeR)
Raw Manuka Honey is another amazing tool for healing. It does not sting, put a little bit on a cut or scrape even on a deeper wound, it starts healing your skin overnight. (Nancy J. Hopping)
Delicious honey, very healing, using in regiment of restoring digestive system after bacterial infection. (LJD)
Bought this to use for sore throats but it works wonderfully for not only a sore throat but a variety of things. (Heaven Leigh)
A friend of mine has a form of OCD where she will chew on her fingertips until they are bloody and raw. Without going into all of what she goes through, therapies, Etc, I wanted to share this…One day I noticed that her fingertips looked great and I asked her what she was doing. She replied that she had put Manuka Honey on them. They healed better than any topical ointment, and believe me, she's tried them all. (ShannonOnTheLakes)
Manuka honey is an anti-inflammatory so applying it to acne-prone skin as an amazing face mask is the way to go. I have had acne prone skin for a lot of my life so when I read about honey as a face mask I ordered some. I have never been so happy with a purchase in my life. This stuff, whether I leave it on for 5 minutes or an hour, does wonders. My face is less red, acne bumps are calmed, and my face is as soft as ever, immediately after use. I have used this for about 3 years now and I don't think I will ever stop even if my acne goes away.
Quick Survey
We're listening.
Have something to say about this article? Leave us a reply below.