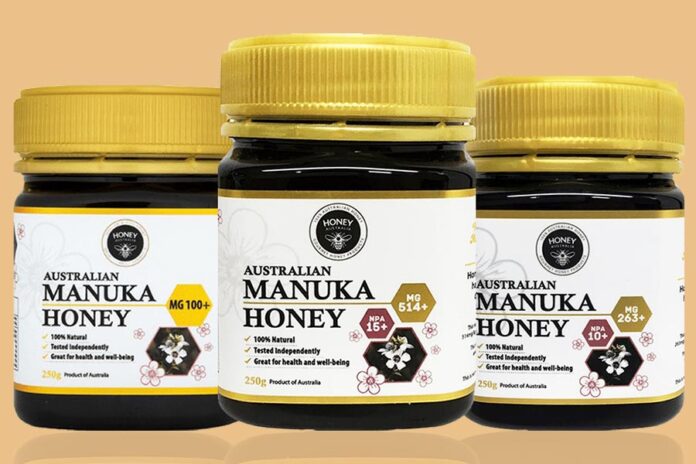 First published on ManukaSecrets.com: 17 December 2021
Australia Manuka is Australian Honey
The British Intellectual Property Office has dashed New Zealand's hope of trademarking the term manuka as being unique to New Zealand.
More Australian Manuka to Come
For consumers in the UK, this is good news. They can expect more choices and hopefully more competitive prices for manuka honey in the near future as more Australian honey producers enter the market to supply it.
Sources of Manuka in Australia
According to the UK patent office, there is plenty of evidence to prove that manuka honey (nectar from leptospermum tree) does came from places other than New Zealand.
This is because the bees that harvest manuka honey would fly widely looking for leptospermum tree (the source of manuka honey). Leptospermum trees grow natively in Australia as well, which makes it possible that honey similar to the so-called New Zealand manuka can be sourced from Australia.
Although the term "manuka" is a Maori term, the word had entered the English lexicon, and the term is considered a common descriptive word. This further weakens the case for trademarking the word because trademarks cannot be used to give businesses in one country a monopoly over a common descriptive term.
Impact of Trademark Ruling
As a result of this ruling, Australian honey producers producing honey sourced from leptospermum tree can label their products as manuka.
Previous attempts by New Zealand to trademark the term in the USA and Australia have also failed.
When the trademark dispute was filed, the case has made Australian honey producers furious. But this latest ruling should bring cheers to them.
The Manuka Honey Appellation Society of New Zealand has until January to appeal the ruling.
Source: ABC news
We're listening.
Have something to say about this article? Leave us a reply below.